In 2022 we are committed to bringing you even more tools to help you in your due diligence and evaluation of new markets. We have started 2022 with the release of the new 12 Month Trailing Average widget for the Explorer platform. This new release enables developers, investors and analysts to quickly view the monthly average rates for the past 12 months, across the market, including average rates by store. This completely interactive widget also lets you to look up average rates by specific unit size (differentiating between standard and climate controlled units) and floor level. Additionally, you can download the data to Excel to use in your own reports.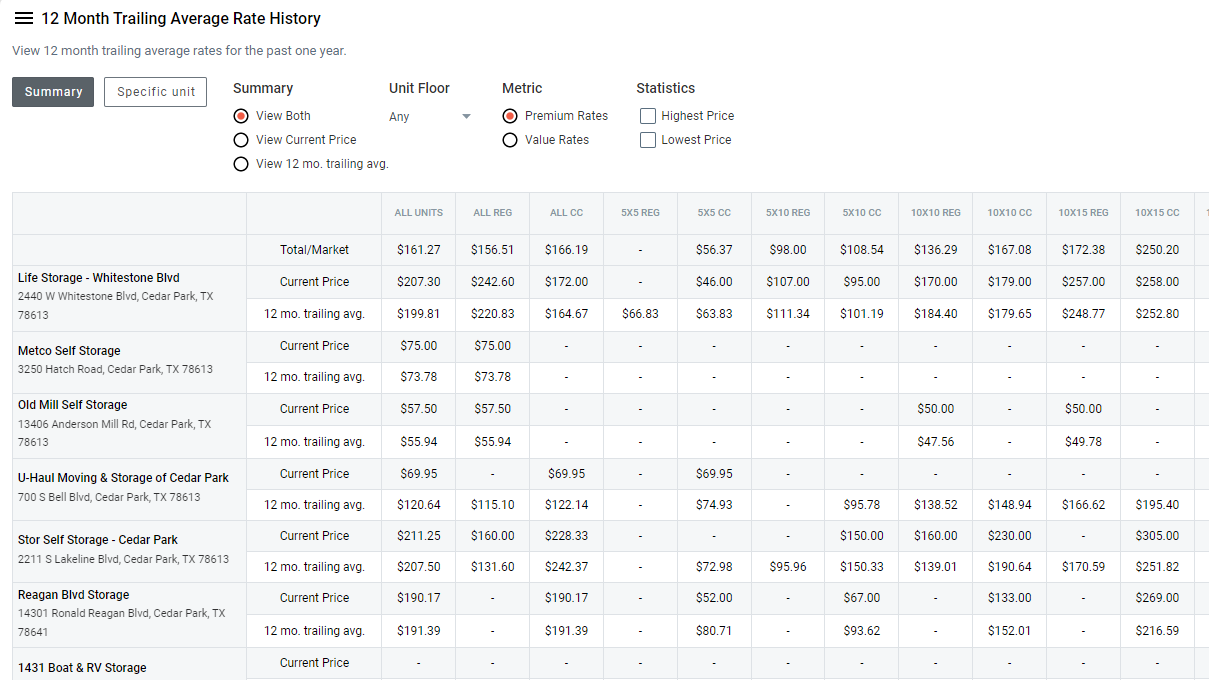 Accessing the 12 Month Trailing Average widget is easy, once you have created or purchased a Market in your Explorer dashboard, simply look for this name in the Widget Library located on the left side navigation menu in Explorer. Click on Add Widget to Palette to view the data on your Explorer dashboard.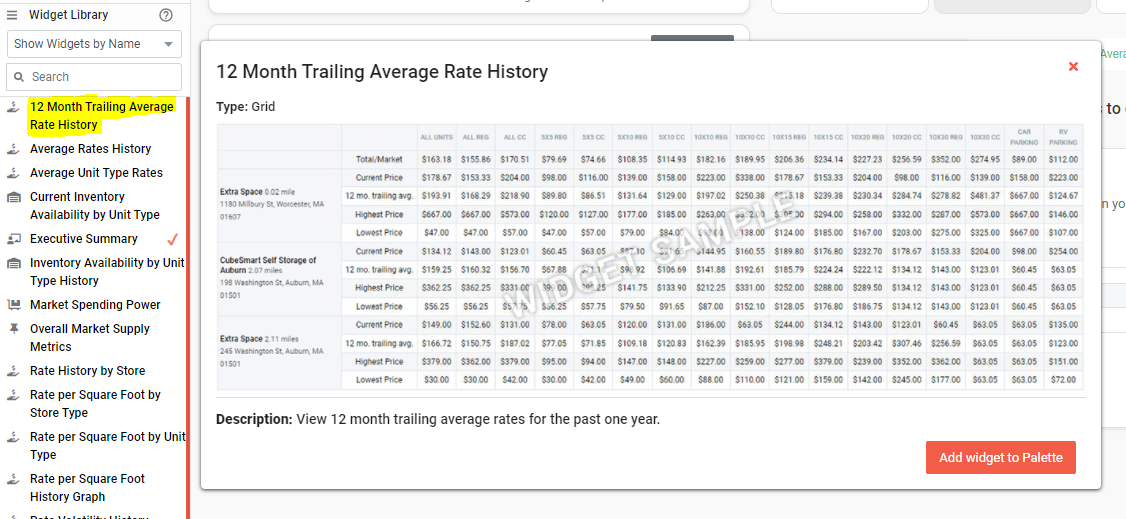 The new feature is available to all Unlimited Explorer users and users with active access to a Market they have purchased.
Need a demo? Sign up for a demo of the Explorer platform here!