Want to know exactly how many different parking unit types are offered by operators in your area so you can price yours accurately? The All Parking search tile on your OPTIMIZE dashboard will list all facilities in your chosen market that offer parking units regardless of size and type—boat, RV, car and more. Included in the search are parking units that may not have advertised themselves as any particular type of parking unit. Knowing all the units available in the market helps you realistically compare rates and price your units optimally.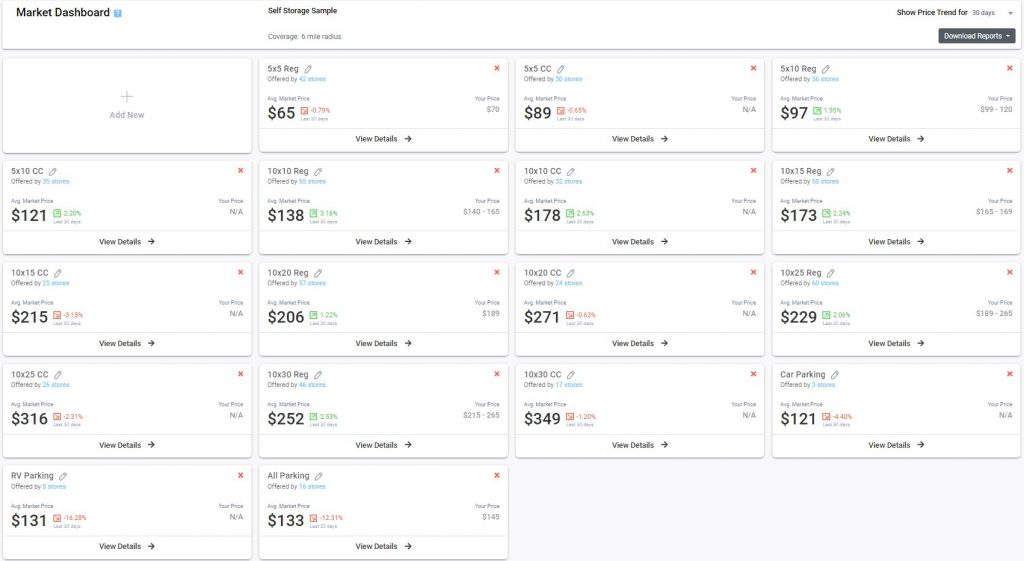 OPTMIZE's All Parking feature is now live and available to all OPTIMIZE users on the Market Dashboard. Here's what you can do with the feature:
You can now search for all types of parking units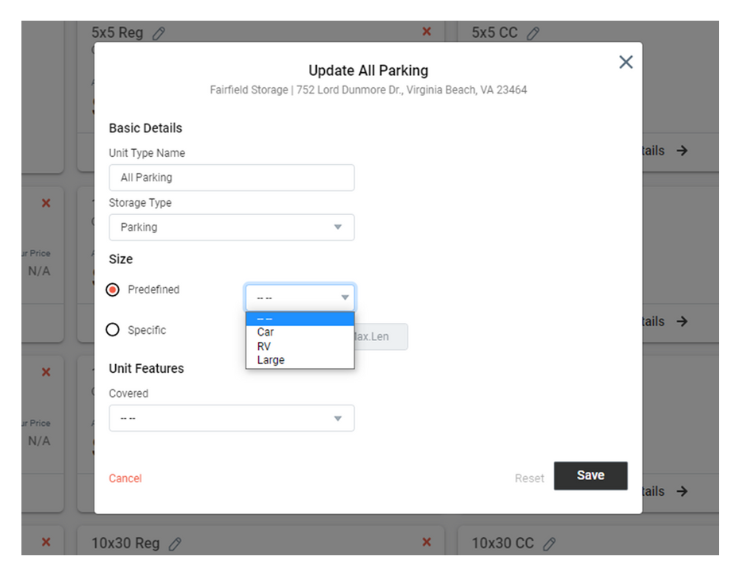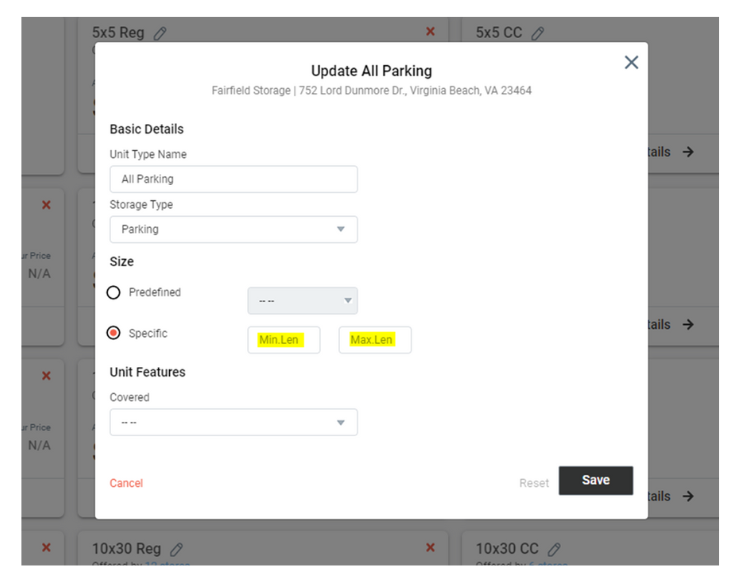 You'll find All Parking included in the mix of default unit types on the Market Dashboard. When you click the All Parking search tile, you get results for all the parking units in your chosen location, even the ones that are not specific about the type of parking units they offer.
Customize your search by unit size and type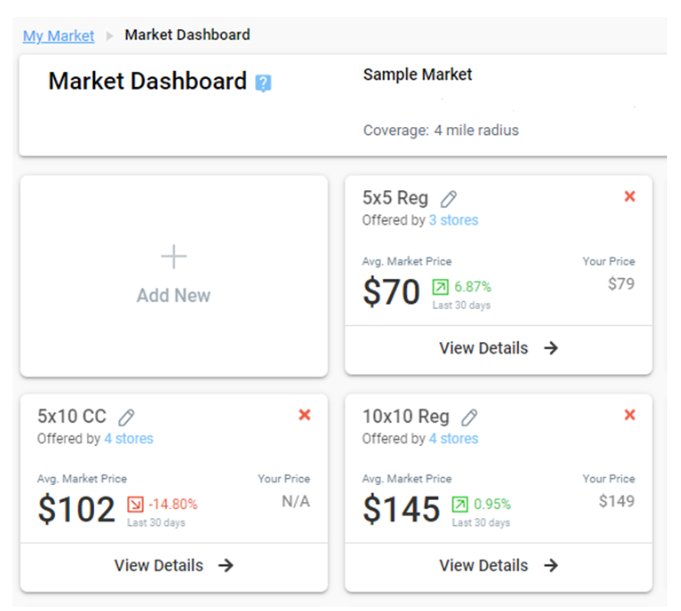 You can add any specific unit size not shown on the Market Dashboard by clicking on the +Add New option. Here you can select from the size and feature options to search for and compare matching units in your market.
OPTIMIZE is dedicated to offer new features that help you get the complete market picture that will benefit your business. Is there some specific data need that is not being met at the moment? Write in and tell us about it. If enough people think it's helpful, we will introduce it. We're placing you at the center of our product development!

Not yet an OPTIMIZE user? Sign up for a FREE trial today!