The pandemic brought a renewed interest in recreational vehicles, with many Americans seeking to get away from crowds while continuing to enjoy vacations and time outdoors. Americans of all age groups are driving the demand for Boats and RVs. What does this mean for self-storage operators? With many Americans owning recreational vehicles and little storage space, they need a place to store them. Operators looking to add additional income streams to their facilities can consider building or converting lots to offer vehicle storage. However, before considering offering this, you must understand the current supply of vehicle parking units in your market and understand the impact that this addition can have on your business' revenue.
StorTrack analyzed the average rates for Car Parking and RV Parking units on our Explorer platform over the last two years. We found that rates for parking units have been growing consistently over the last 24 months and quite significantly over the past year as shown on the graphs below.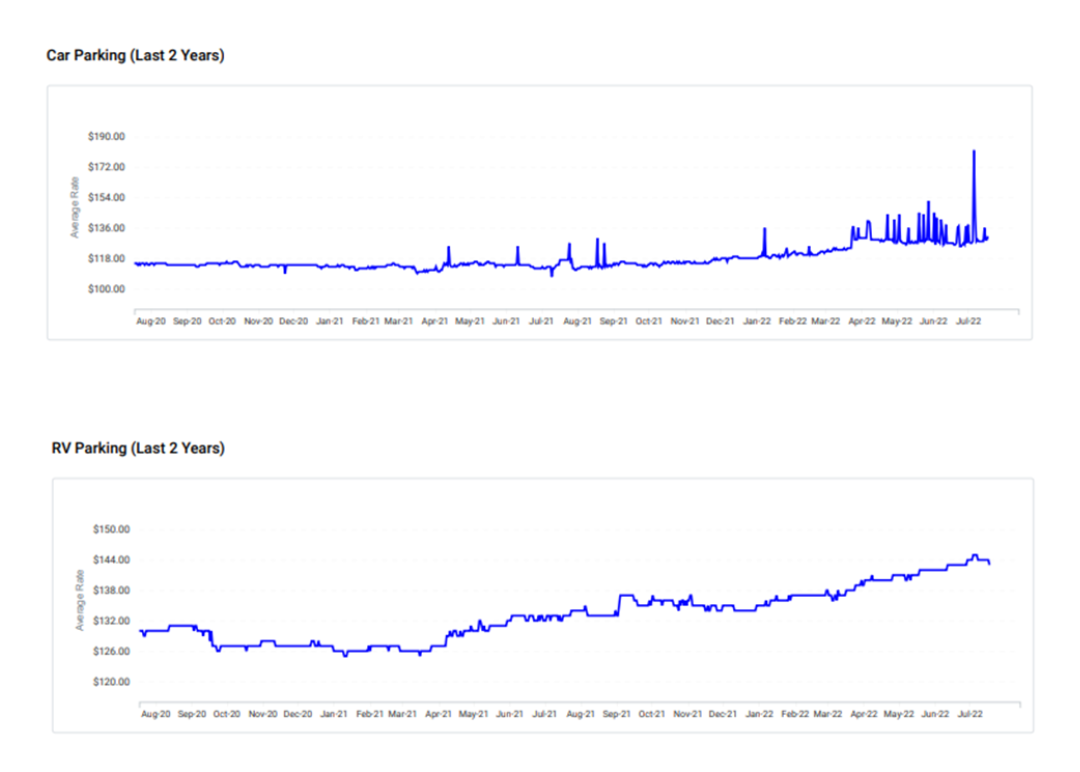 StorTrack has identified over 15,400 self-storage facilities in the US currently advertising rates for parking units. That's over 40 percent of all stores currently advertising rates online! Average rates for Car Parking units have seen a 3 percent increase in the last 12 months while RV Parking units have seen a 2.5 percent increase.

If you are an operator considering growing your business this can present an opportunity to introduce parking units on your existing facility that could bring in more business for you. As a new investor or developer, you should consider evaluating specific markets further to determine the demand and supply for parking units before building your facility.Â


Not yet an Explorer subscriber? Try it today for FREE!