Explorer, the self storage industry's preferred market evaluation platform, offers completely customizable reports to help investors and analysts like you, create reports based on data that you are looking for. You can tweak the parameters as you like and generate multiple reports in only a few clicks.
How it works
Creating customized reports is just one of the dozens of functions available to you through the Explorer platform when you purchase a market report or sign up for an unlimited subscription. Explorer not only offers you instant reports, but also offers a fully interactive platform where you can analyze supply data, detailed property information, historical rates by store or unit type, demographic data and more!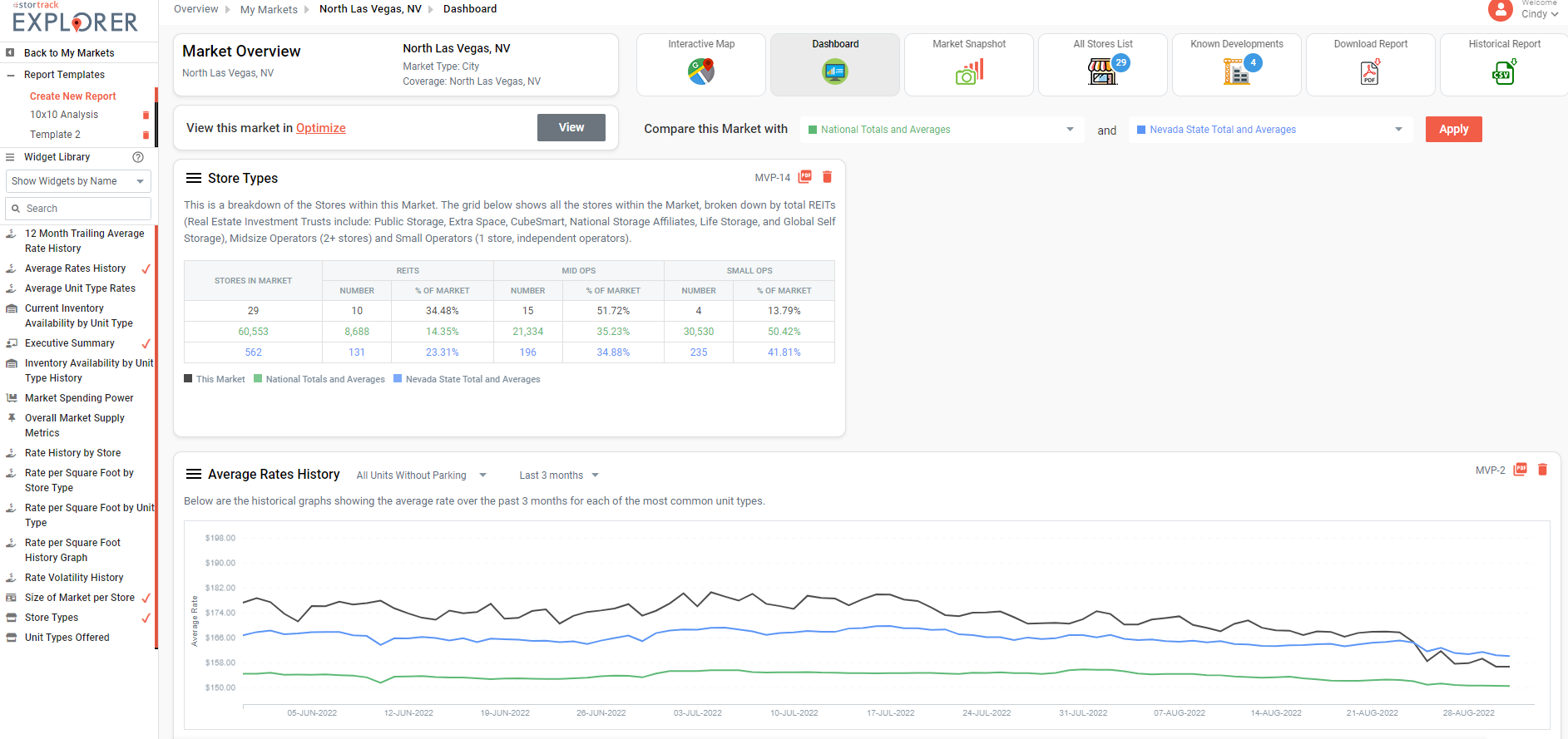 *Pictured here is the interactive Explorer platform
Custom Reports when you Purchase a Single Market Report
Each purchase of a StorTrack Market Report includes 30-day access to the interactive Explorer platform. The interactive platform offers real time and historical data where you can look up rate trends as far back as three years. Compare your market's metrics to other markets or view detailed property ownership information. You have 30 days to access the platform from the report purchase date and generate as many custom reports on the market as you need.
Use the Report Builder to create a custom report selecting from over 12 data widgets available.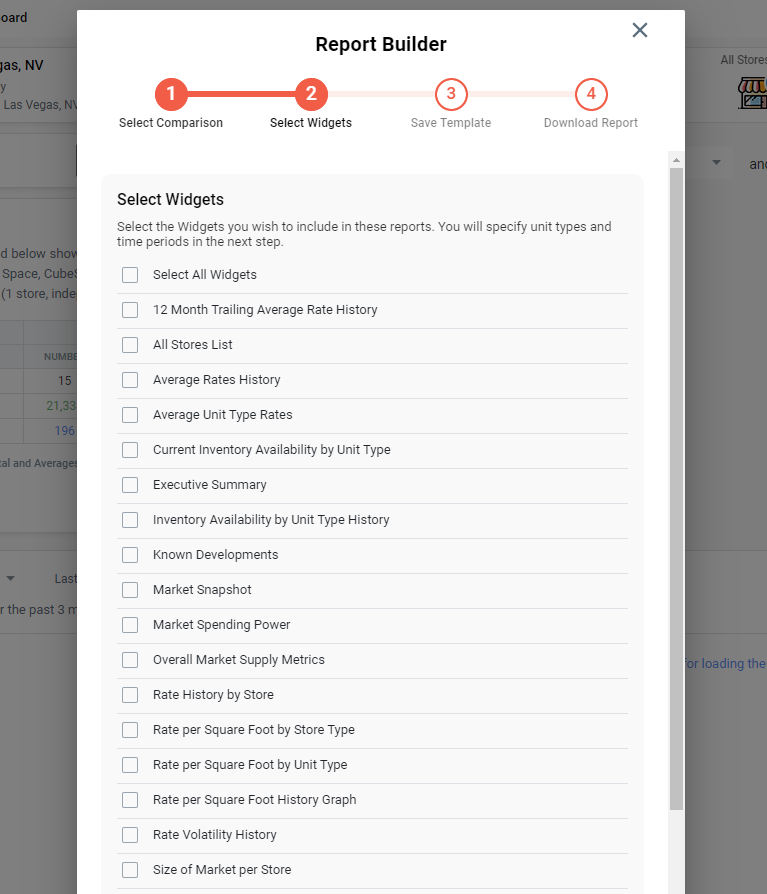 Custom Reports with an Explorer Unlimited (National or State) Subscription
With an Unlimited subscription (at a national or state level), you get unlimited access to the Explorer platform for as long as your subscription is active. You can access all of the mentioned granular market data plus unlimited report downloads on any market, without expiration.Â
Is there some specific data you would like to see? Is there a feature that you think could be helpful? Feel free to write in and tell us about it. If there are enough people asking for it, we will offer it!
Explorer is StorTrack's market analysis platform for self-storage operators, investors and developers. Explorer is available for the evaluation of any primary, secondary and tertiary market in the US, Canada and the UK..