StorTrack's Market of the Month is Bellevue, a city in King County, Washington, United States. It's the third-largest city in the Seattle metropolitan area and has some of the world's largest technology companies located there. Its downtown area has seen continued development with the construction of several high-rises. Downtown Bellevue is currently the second-largest city center in Washington state and has enjoyed the status of the being among the best places to live in the US. How is Bellevue as a self-storage market and is it a good place to consider investing in? We've used Explorer's Market Discovery Tool to find out Bellevue's potential as a self-storage market.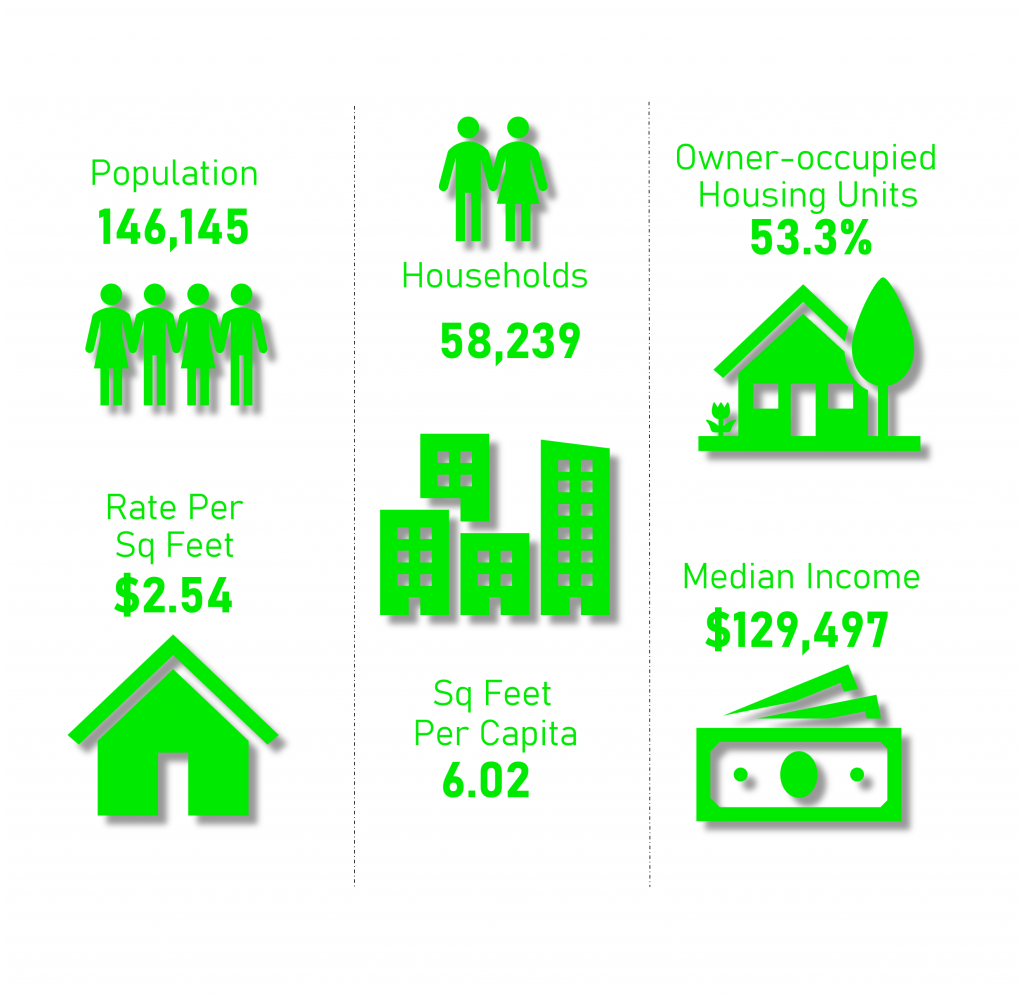 Market Summary Market: Bellevue, Washington
Comparisons are made with: National Totals and Averages and Washington State Total and Averages
This Market Report consists of data gathered from multiple public information sources and proprietary analysis and calculations made by StorTrack Analytics Team. The report includes sections listed below.
The executive summary of this report is as follows:
| | | | |
| --- | --- | --- | --- |
| | This Market | National | Washington State |
| No. of Stores in this Market | 11 | 60,979 | 1,642 |
Current Supply to Market
There is 6.02 square feet/capita supply in this market. The state average for Washington is 8.51 sqft/capita. Across all unit types, there is currently 9.09% of inventory offline (not being advertised) compared to the state's 43.54% offline.
Rate Trends in Market
Rates in this market have trended upwards in the last 3 months, by 1.61%. This would indicate an increased demand against available supply. Meanwhile, Washington state is showing a downward rate trend for the last 3 months of -4.68%.
Use of Promotions
StorTrack converts promotional activity into a measurable score. An increase in promotional activity means the aggregate value of promotions is growing as stores offer better promotional deals to attract customers, whilst a decrease in promotional activity means less deals are being offered. In this market, over the past 3 months, promotional activity has increased by 0.77%.
Is this a good market for you to invest in? To understand Bellevue's potential as a self-storage market, download a free report that gives you useful market statistics and metrics.
Want to read the full report for this market?