Optimizing your store's operations will be key for a successful 2021. One way to do this is understanding and getting to know your competition. Depending on how established you are in your market, or the number of competitors you have, you likely have already worked this out. However, this is not always as straightforward for many managers and operators. If you are a lease up facility or in a dynamic market with new supply or a market with many ownership changes, this can be difficult to keep track of. To successfully track the competition there are a few things to consider – their geographical location in relation to your store, the type of competitor and the type of facility they operate.
Geographical Location
Depending on where you are, your competition can be as small but saturated, at a 1-mile radius (common in urban areas) or as broad and dispersed at a 10-mile radius (common in rural areas). Consider how far future customers are willing to travel to get to your store and your competition. Finally, keep in mind any natural land barriers, roads, major thoroughfares, etc. which can narrow down the competition to those who are closer to your store or more accessible for future customers.Â
Below is an example of operators located on a peninsula. Although there are a number of competitors within a relatively short distance, they are separated by water and a bridge, which their potential customers may not be willing to drive across for. Therefore, the true competition would be within the peninsula itself.Â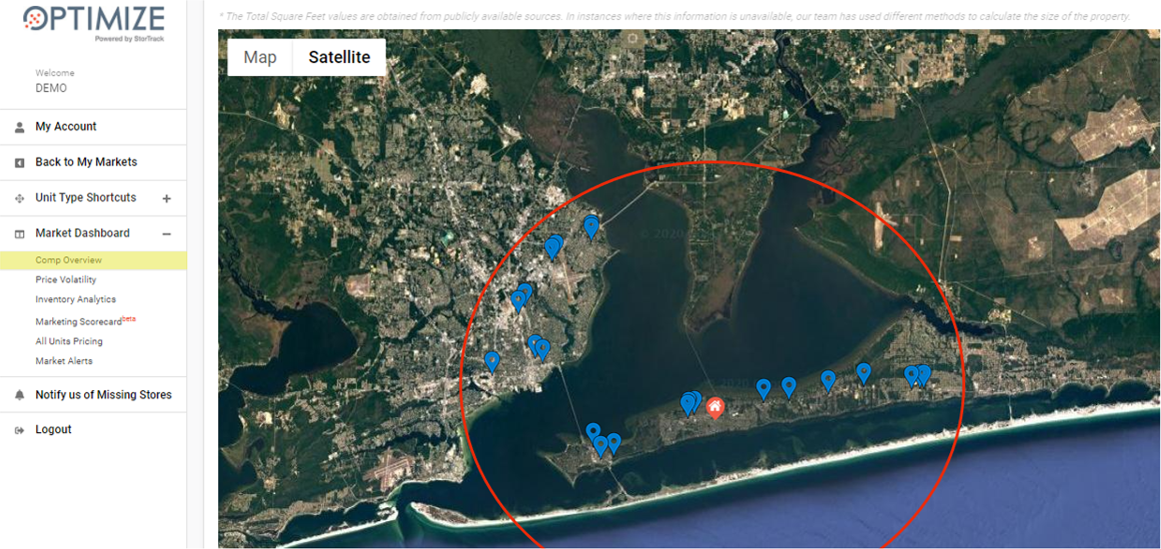 Type of Competitor
One key thing to consider is the type of operators you have as competition. A large operator or REIT will most likely have a highly organized marketing, pricing and overall operations strategy. Large operators are also more likely to invest in in-house revenue management and have more capital for property renovations, facelifts and offer concessions which make would-be customers feel like they are getting more value for their money. Larger operators tend to be more aggressive with pricing and marketing, making constant changes to both to gain market share.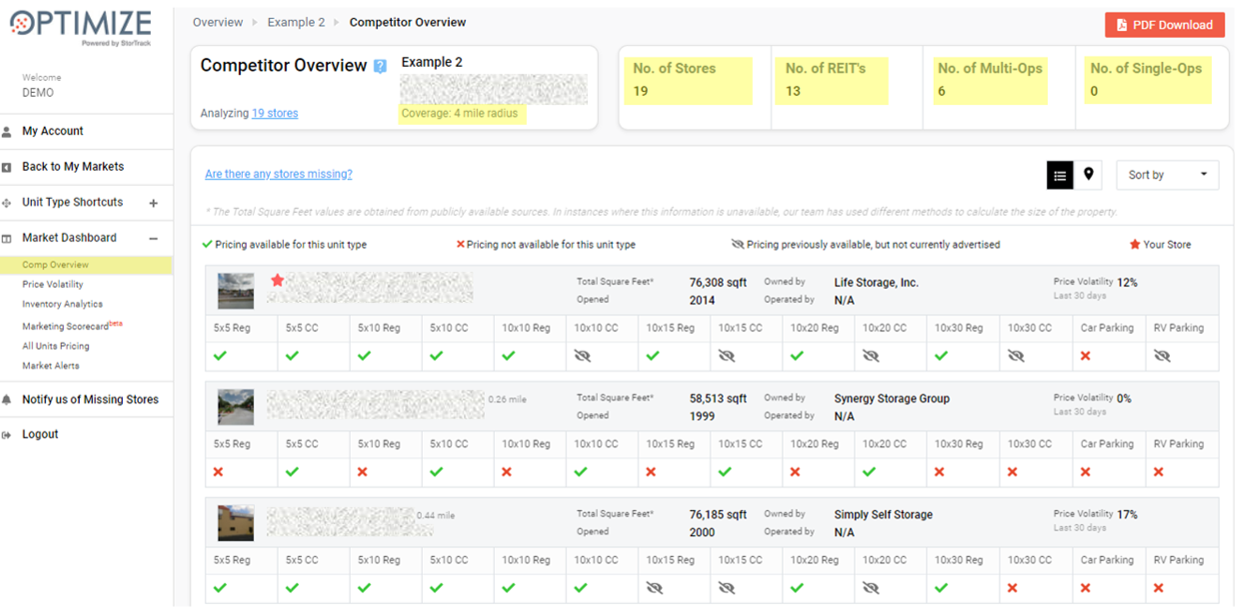 Type of Facility Features
The type of storage facilities in your area and their features can have a huge impact on where your would-be customers might be more inclined to book. Security, accessibility, curb appeal, inventory type and customer service are just a few of the things current and future customers look into prior to looking. Now with COVID-19, safety is a priority for many. Ensuring that your facility is equipped with proper safety precautions can be a big advantage to your business. Many operators are going contactless to assure the safety of their visitors.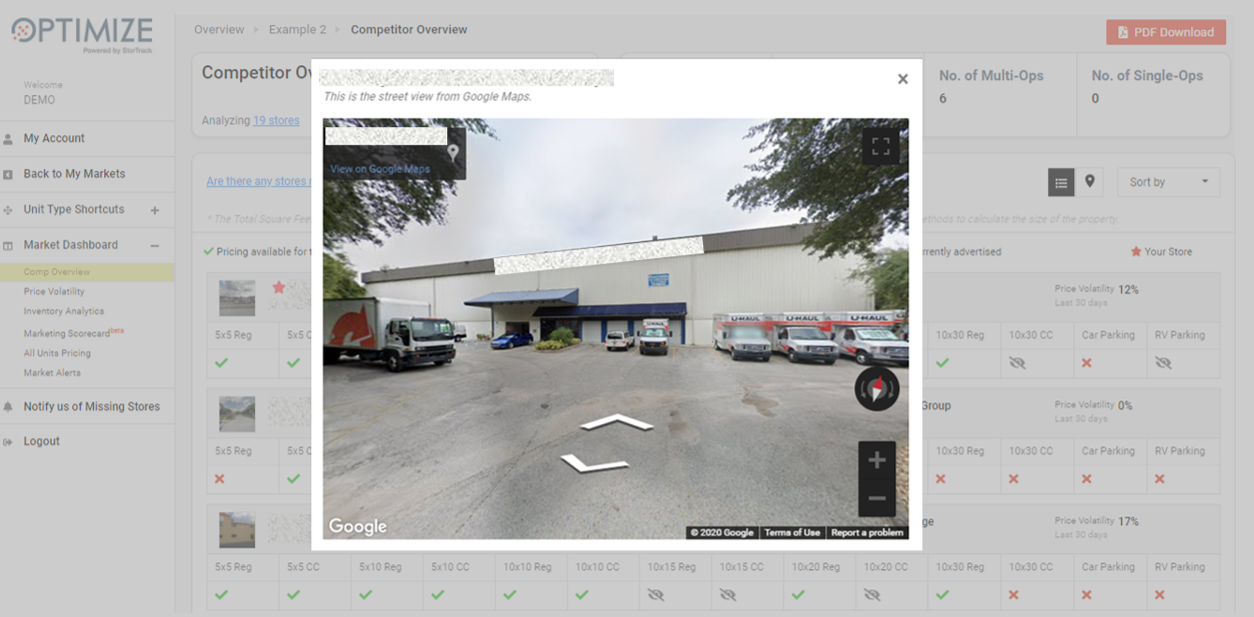 In summary, knowing that you have competitors in the vicinity of your business and their names is not sufficient if you are a new operator or if you are located in a large market with a lot of activity. Understanding your customer base, how far they are willing to drive to get you or the competition is key. Knowing whether your competitor mix consists of larger and mid-size operators who will be more aggressive and more strategic is equally important. Lastly, knowing what amenities and features your competition is offering is also important to help you market yourself better and be in a better position to retain or gain market share.
Questions? Contact us at 1-800-969-7424 or info@stortrack.com
Not yet an Optimize subscriber? Request a free trial here.