As a MarketView Platform user, you have access to a number of widgets to help you explore and learn more about the market. Recent updates to the platform now offer quick, at-a-glance summaries of the market you are auditing.
Within anywhere in the platform, you now can reference the Market Snapshot page. This appears as an icon on the top navigation menu.

This page gives you an excellent, quick market comparison – where you can view a number of market data points in a simple, easy-to-follow format. Learn about a market's Net Square Footage, Square Feet per Capita, number of Stores in the market, New Developments, Population size, Rate Trends, and more- all which you can easily compare against a smaller or larger market (1 mi, 3 mi and 5 mi) as well as State and National figures.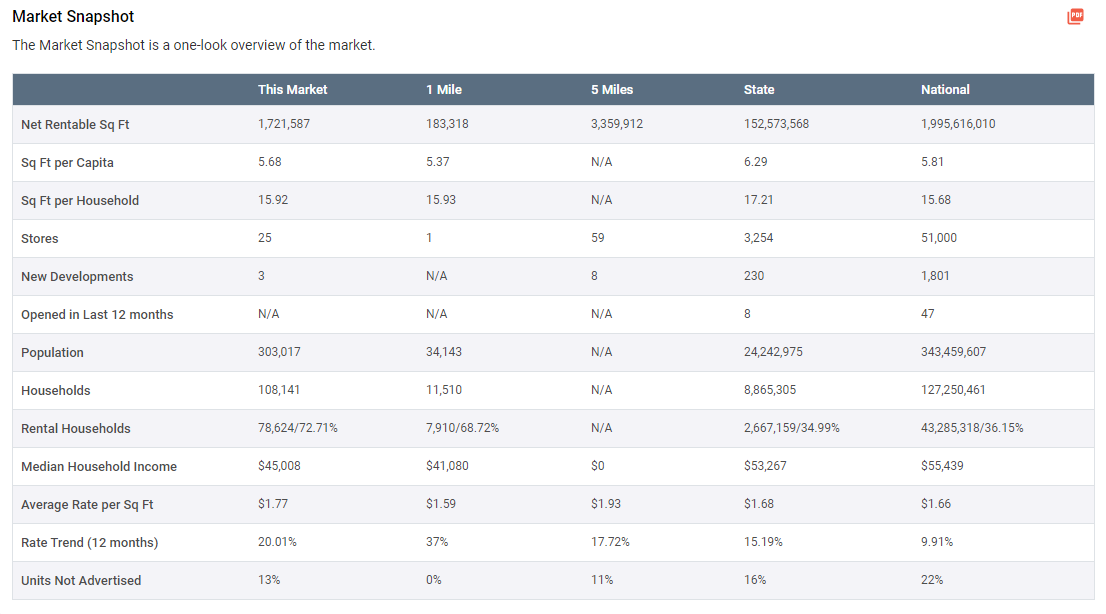 MarketView Platform (MVP) is used by hundreds of real estate investors and developers, brokers and operators to conduct first-stage due diligence in the self-storage industry. MVP is accessible to annual subscribers and our Market View users for 30-day access per market. Log in you your MVP account now!
Questions? Contact us at 1-800-969-7424 or support@stortrack.com