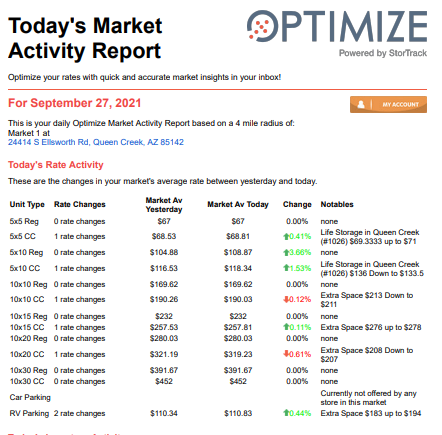 Staying ahead of the competition has never been easier. Optimize users save time and act faster to rate changes in the market by scheduling Market Activity Reports to be sent directly to your inbox.
Opt to have reports emailed to you daily, weekly, monthly or on specific days of the week. Select the unit types to track and be alerted of. See the number of rate changes since the previous day, the Market Average Rates and what competitors made the changes.
Make sure your team is also in the know by including them in the alerts.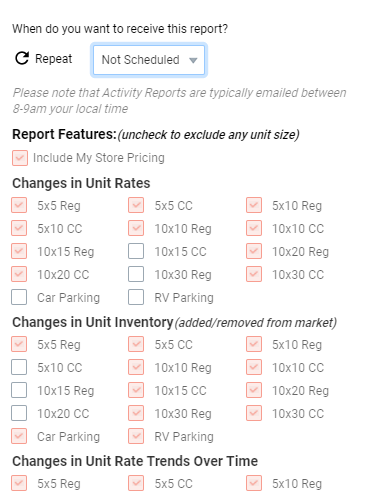 Ready to start scheduling reports? Sign in to your Optimize account now!
Not yet an Optimize user? Sign up for a FREE trial today.