Available to Explorer users now is an easier way of identifying existing self-storage facilities in any market by operator type. When searching for a market on the map, on the left side of the map, from the filter options, select the operator types you want to see on the map. You can select from REITs, mid-sized and/or small operators. Each operator type has been color-coded so you can easily identify these on the map. This feature is now live and available to all Explorer users.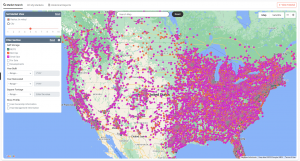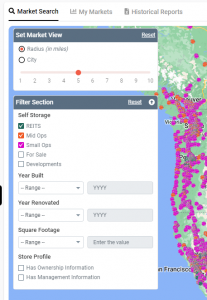 About Explorer
Explorer is StorTrack's market analysis platform for self-storage operators, investors and developers. Explorer is available for the evaluation of any primary, secondary and tertiary market in the US, Canada and the UK.
Not yet an Explorer user? Try it now for FREE! Contact our team to learn more at 1-800-969-7424 or send us a message.
Already a user? Sign in here!