StorTrack's market analysis platform, Explorer, now offers Drive Time analytics. Search and gather market data for your next self-storage investment opportunity and see exactly how 'local' your core competition is. Using third-party map data, StorTrack calculates the Drive Time for each competing facility in the market from your site's (or property's) address as the centerpoint.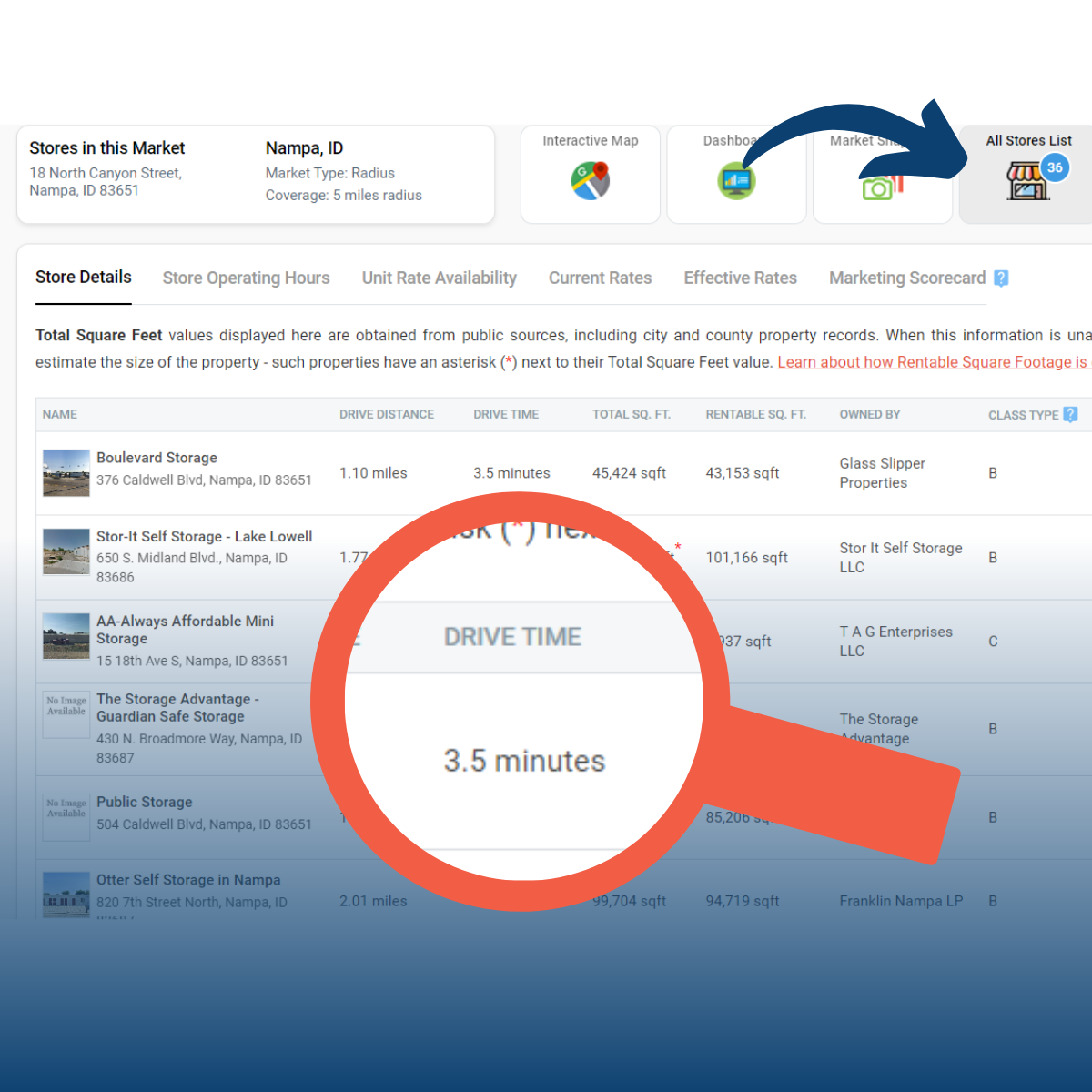 The Drive Time analysis is available to all Explorer users with an Unlimited subscription, or accessible for 30 days with the purchase of a Market Report. To find the Drive Time for each store in the market, go to the All Stores List at the top navigation menu within the Explorer dashboard. This will then show you a list of all the competition in the market, as well as facility information, distance and drive time details.
Don't have an Explorer account?
Explorer is StorTrack's market analysis platform for self-storage operators, investors and developer. Explorer is available for the evaluation of any primary, secondary and tertiary market in the US, Canada and the UK.
Sign up for FREE to start evaluating self-storage markets.