Perform a deeper evaluation of your market by logging into the MarketView Platform (MVP) after each Market Report purchase. In MVP you can build your own custom reports and view additional market analytics for that market. Access to MVP is available for 30 days from the day of your report purchase.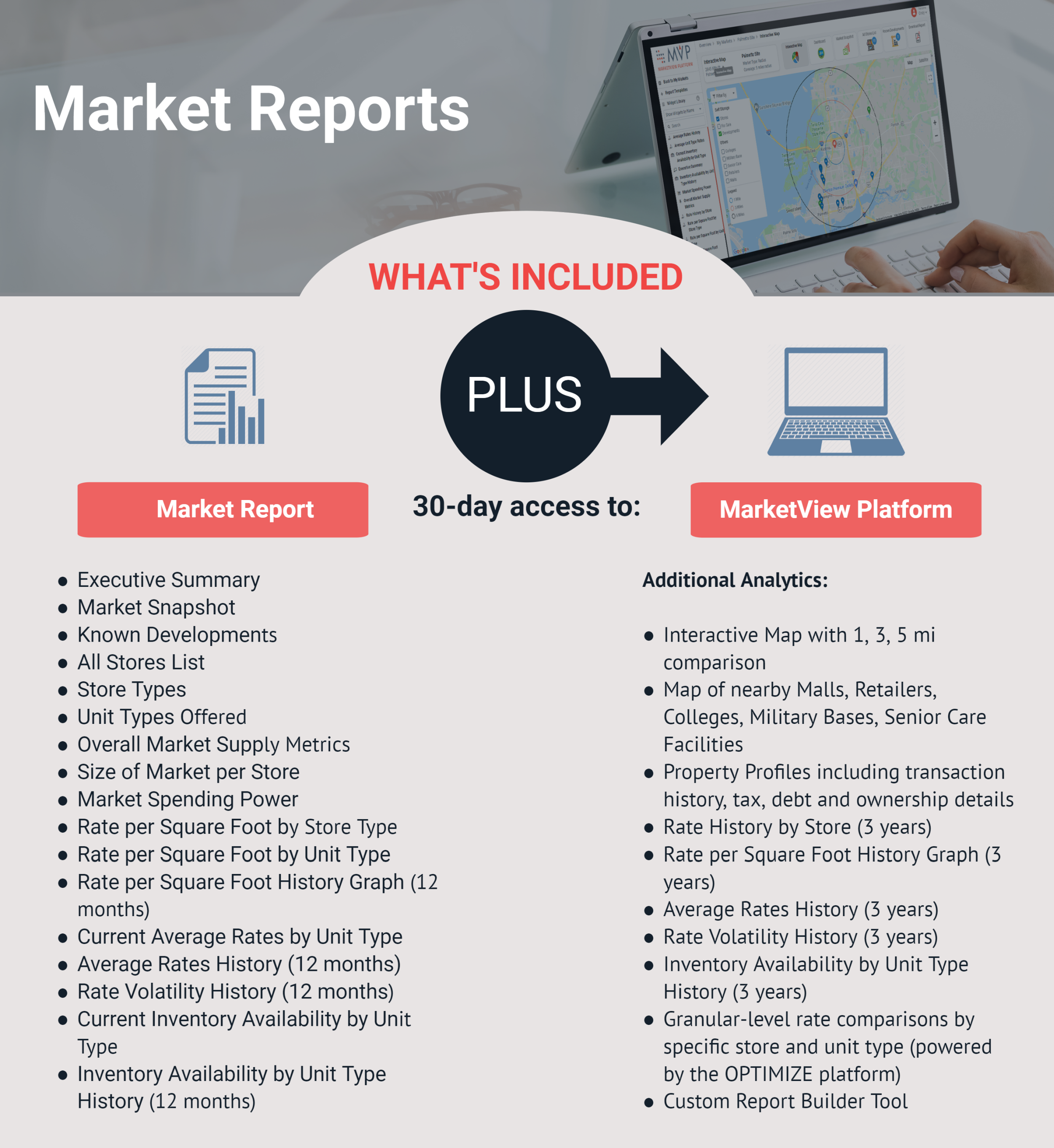 Already have a MarketView Platform (MVP) account? Sign in to your Account now and add a Market.
Ready to purchase a Market Report? Buy a report now.