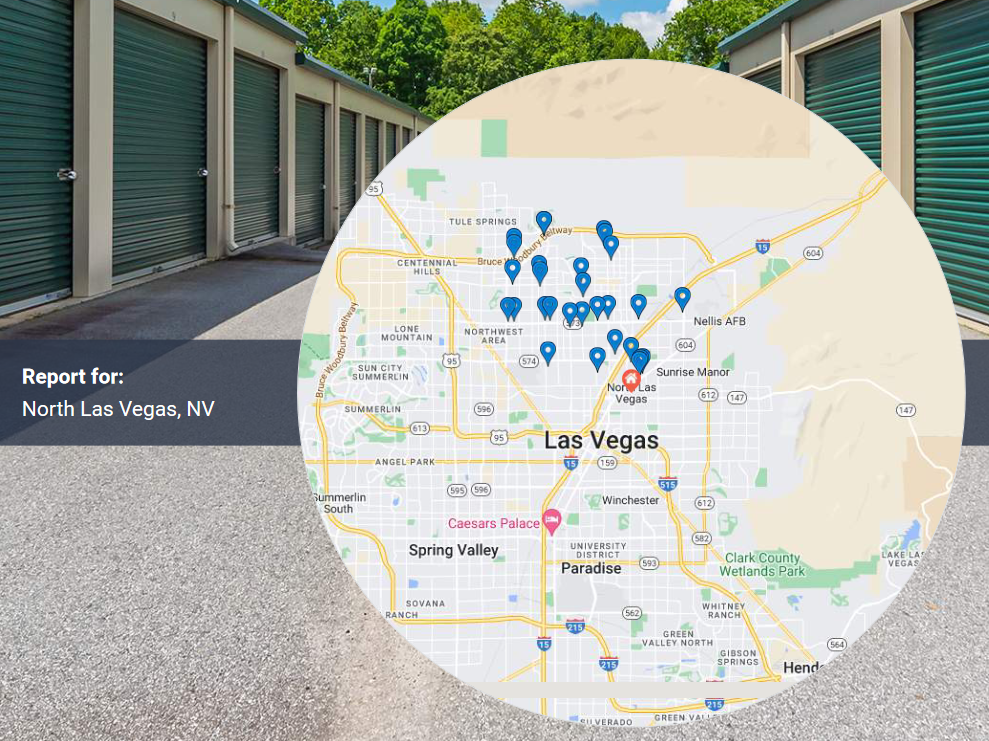 We used Explorer's Market Discovery Tool to find North Las Vegas, our Market of the Month for September. Today we will take a closer look at statistics and the self-storage market potential of this city. View the report here: https://www.stortrack.com/featured-market
Location
North Las Vegas is a suburban city in Clark County, Nevada, in the Las Vegas Valley. It is the fourth largest city in Nevada.
Demographics
North Las Vegas has a current estimated population of 274,248.
The area has 76,223 households and an average of 3.22 persons per family.
Self Storage Market Potential
There has been a steady growth in population in North Las Vegas, which is good news for the self storage industry. Out of its residents, about 40% are renters, and the rent rates have only been going up. In general, all commercial real estate has been doing well in the area.
Current Supply To Market
There are currently 29 self storage operators in the area. However, with movement of people into the city, the self storage demand should continue to be healthy, at least for the foreseeable future.
There is 7.94 square feet/capita supply in this market. The US national average is 7.89 sqft/capita, and the Nevada state average is 11.15 sqft/capita. Across all unit types, there is currently 10.34% of inventory offline (not available). The US national figure at the moment is 41.98% of inventory offline and the Nevada state number is 32.92% offline. Therefore, comparing against national and state averages, this market's supply level could be characterized as an over-supply.
To purchase a full market report on this or any other market, go to explorer.stortrack.com
Explorer is StorTrack's market analysis platform for self-storage operators, investors and developers. Explorer is available for the evaluation of any primary, secondary and tertiary market in the US, Canada and the UK.


Try Explorer now for FREE!