You asked and we listened! We value all of your feedback and we're constantly looking for ways to improve our products to make them more valuable to you. Based on your feedback, we have made upgrades to our powerful MarketView Platform.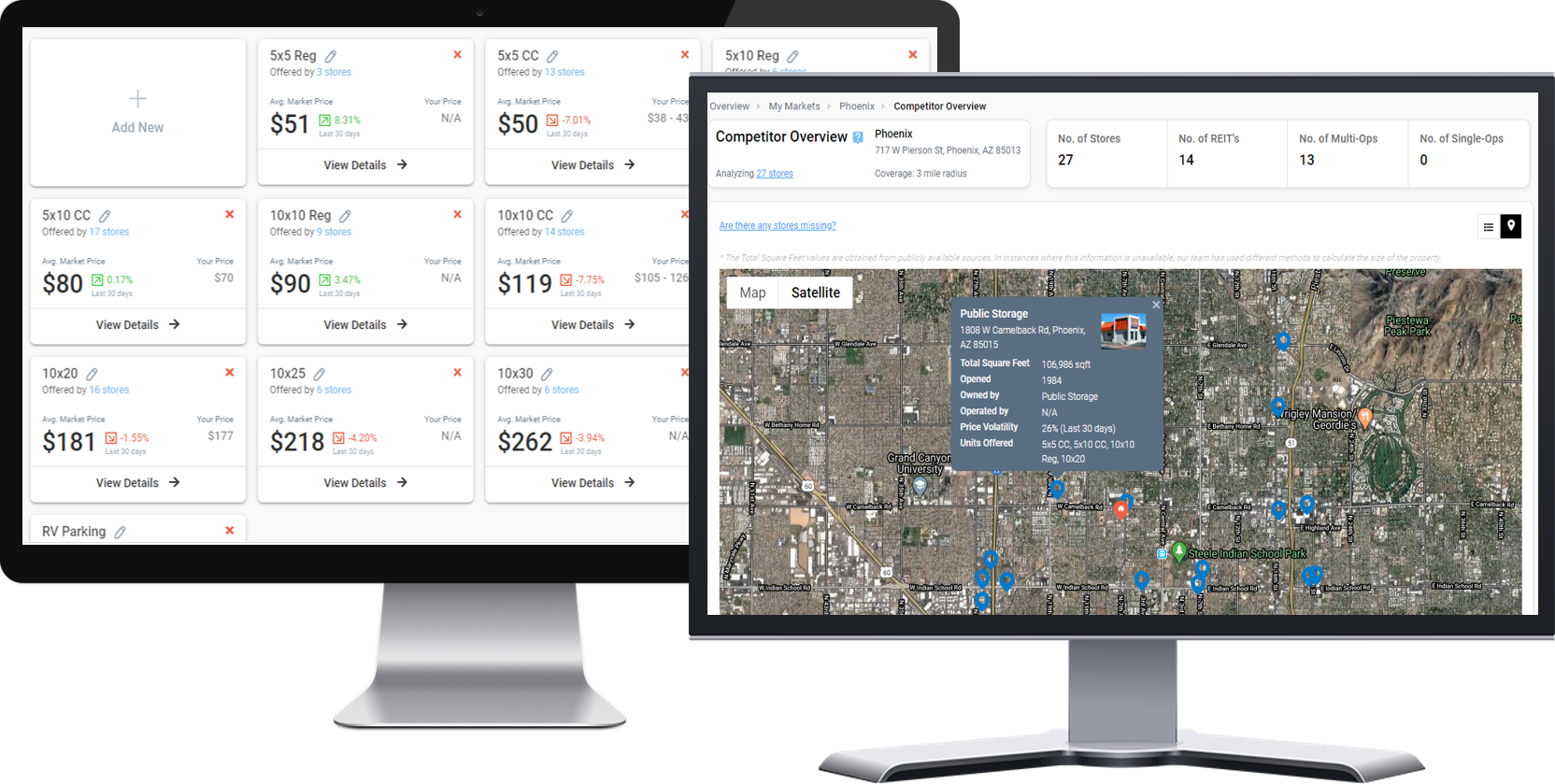 Relevant Insights
We understand the importance of having insights into micro-level trends and dynamic activity happening in the markets you are researching. To allow you more flexibility and visibility into your markets, we have enabled access to the Optimize dashboard from within your MarketView Platform account. Optimize, an easy-to-use market data platform, is used by hundreds of managers, owners and operators to track rate, inventory and marketing activity in their markets at the store and unit level. Now you can too, track current and past trends and have access to:
A customizable dashboard to reflect the inventory (unit types) you wish to track
Differential (value vs. premium) rate comparisons at the unit level
Historical rate graphs showing price actuals and trends at the store and unit level
Tools to monitor inventory availability and withdrawal
One-click download reports
Marketing Scorecards for every store in the market, showing side-by-side comparison of marketing activities to identify opportunity
Maps, lists, inventory overviews, price volatility history and more…
How to Access Optimize
Accessing the Optimize dashboard is very easy. Simply sign in to your MarketView Platform (MVP) account – you have an account if you have subscribed to an MVP National or State annual subscription, purchased a Market Report or Market Views previously (if you have questions about your account, contact us at support@stortrack.com).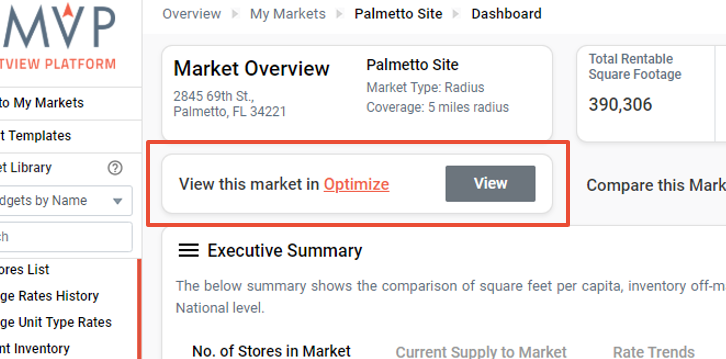 Once you have signed in, click on the Market you wish to view. On the My Market dashboard, find the Optimize button as shown below. The Optimize dashboard will then open in a new browser window. Here, you can search market insights and analytics for specific unit types (4×4, 5×5 Upper floor, etc) and specific competitors.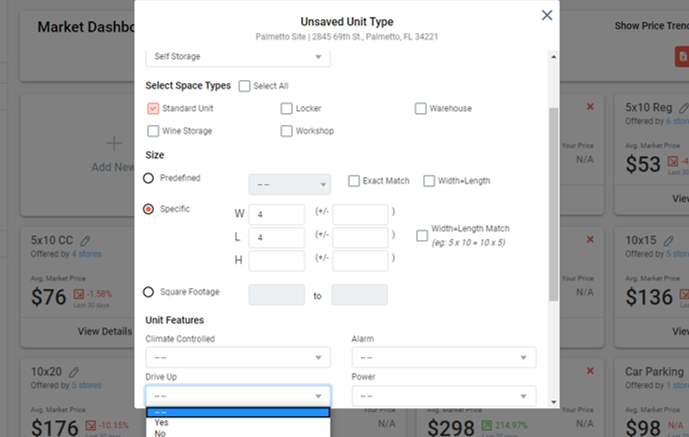 Questions?
For any questions, contact your account manager directly or email us at support@stortrack.com or at 1-800-969-7424.
Thank you for being a valued user!
The StorTrack Team